| | |
| --- | --- |
| | I just won $50 from Lucky Search on 01/18/2008 |
Jayz

From the Eastern United States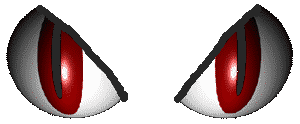 True, very personal accounts of ghosts and apparitions from the Eastern United States that'll make you shiver, and you can send in your own chilling tale and we will feature it for free.

I am back as of 1/18/2008 so look for updates.
---
Welcome to my Haunted Little
Corner of the World-Wide Web!
There is alot to see and do with
more on the way, If you would
Like to be e-mailed when i add more
Ghost Stories or do other major changes
then join my Mailing list on my Stories Page..

If you've Had a Ghostly Experience, be
sure to write it down and send it in
for the Ghost Stories Section Also,
check out my chat room,the
Ghost Pictures,and the links and
I also just added a Free Stuff Page That has
everything from coupons, samples to
making money for surfing and chatting.

Look Around my Site,Have Fun
and feel free to let me know what you
think, Good or bad I want to hear it!
Thanks for your time now go and Have fun =)

Thanks a million: Jay
---
---
Backup Navigation, in case the Navigation at the top goes down
[Home][Stories][Ghostly Pictures][Glossary][FAQs][Links][Free Stuff]
---
Ghost Hunter's Ring
Page belongs to Jay'z Ghost Stories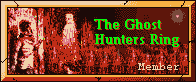 [ NEXT PAGE I SKIP IT I PREVIOUS PAGE I NEXT FIVE ]

Become one of the few, the proud, the Ghost Hunters. Join Now!