| | |
| --- | --- |
| | Please Feel free to check out the 4 Links above |

Here you'll find Links To Sites that contain outstanding Information on Ghostly Lore, I have listed My Favorites in the Top 5. Each of the top five sites was chosen because of its innovation, overall quality and interest to those seeking ghostly lore.
If you know of a good paranormal site that should be in this list, be sure to mail me, and I'll include it here. I am sure you are ready to Search some of these Sites, so here ya go have fun:
How to link to my site

If you would like to add a link to my site from your Page just copy and paste the HTML code to your page. This will add a banner just like the one here. Write me and let me know if you link to me so i can put a link back to your page


<A HREF="http://members.tripod.com/jayboy74/main.html">
<IMG SRC="http://members.tripod.com/jayboy74/jayzbanner.jpg"
ALT="Jayz Ghost Stories From the Eastern U.S." BORDER=0></A>
The Top Five
---
Like the Civil War? If so then you will Love Cathe's Site!!! This site has alot to offer True Ghost Stories, Books, movies, Downloads and even a Civil War trivia contest. Her site is Dedicated to "Henry Thomas Harrison" pictured on the left. He haunts Cathy's house and she has even has pictures of him. His Ghostly picture is in her materialization section he is the "sentry guard".Henry has been with Cathy for a while now and in her own words"he's been with me for a few years and is kind of like my (lifetime, side-kick, Civil War spirit). If you would like to know more about Henry the Go to the Bottom of my links page and take a look =).If you are a Civil War Buff like me then this site is a most SEE..
---


There's a lot of Flashy sites on the net . Obiwan's is in straight, simple HTML. But it's the content that sets her site head and shoulders above any other. Here you'll find without a doubt one of the finest collections of ghostly lore the Internet has to offer.
We ghost-lovers on the 'Net owe a lot to Obiwan. Things wouldn't be the same without her or her archives. Enjoy!
---


This Page has so much to offer, it is full of ghost stories, So what are you waiting for go ahead and take a look =)
---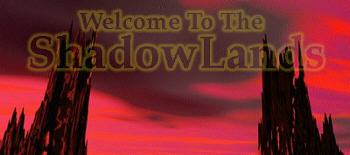 Shadowlands has a wonderful collection. Everything from the ever-popular stories to (I kid you not) ghostly sound files. Worth checking out and supporting.
---


If you can only Look at One of my links then this is the One!!!! It is Straight and to the point with Great Ghostly Stories that can only be found on this site. all i can say is WOW
---

Just because these links aren't in the top five doesn't mean that there's not some great stuff here for the ghost-lover. Check 'em all out! And be sure to send new links my way.

Web Sites
---
News Groups
---
More About Henry

Henry was born in Baltimore, MD (MY home town as well!) in 1832 and led a fairly good life and existence during his childhood. He was a relative to William Henry Harrison (US President for barely a month because of pneumonia in 1841). His family moved out to Mississippi when he was about 10 years old and he had two brothers and a sister. His parents passed away from illnesses when he and his siblings were in their early teens. Henry then moved back east to Virginia and this is where he was when the Civil War broke out. He was initially a Confederate soldier in 1861, but in '62 his expertise as a scout was noticed and he was discharged from the Army to work as a legitimate civilian scout. He really liked General Lee and General Longstreet, admiring them moreso than any others.. but he does not relish being referred to as a "spy" at all. No one really knows the real truth about Henry, that he was in General Pickett's Charge at Gettysburg and that he sustained two wounds from minie' balls even though they weren't considered major or debilitating injuries.. And after the war was over, he kind of drifted out of his acting roles and ended up from town to town, boasting about his scouting prowess during the war and how he "almost got the Confederacy a victory in Gettysburg", but no one would listen to his plans of strategies, but to his scouting reports only. Henry was married and had two young daughters, all three of whom he lost to "chest sickness" as he called it, which was most likely influenza, in the mid-1870s. Henry spent the last years of his life in the midwest, predominantly in St. Louis, gambling for mere existence. He died in St. Louis in 1913.
Thanks Cathy =)
---
---
Backup Navigation, in case the Navigation at the top goes down
[Home][Stories][Ghostly Pictures][Glossary][FAQs] [Links][Free Stuff]
---
---