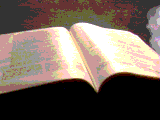 ---
Welcome to the most Up todate part of the site. I add New Stories Every Week..To make this part work, I need YOUR stories! It doesn't matter if the story you submit is yours (although it's preferable) or just a Ghostly experience a friend of yours told you. We want 'em all.Submit your story by e-mailing me with all of the details of your experience
If you are Interested In Paranormal Books
Then You can save 40 to 80% off of them by using this Link
Paranormal Books
I would like to thank Cathys Civil War Ghost She has been of great help to me since
I started my page, after you are done here go check her page out =)

Thanks for your time, and enjoy the stories.



---
If you would like to be notified when i update my website then sign up for my mailing list, This list will not be given out in any way to other people and I will only use it to let you know when i have made changes and or added stories to my website

---
The Squezzer
White Lady
---

These tales are From the Eastern U.S. and are listed by State,
I am adding More stories Weekly so be sure to come back
and check my site out and see whats new!!
Most Links contain more than one Story for Example
"Ghost Stories Of ETSU" contains 6 diffrent Stories.
Alabama
Showcase of the South: Birmingham, Alabama.
Ghostly Shadows : Clay Alabama
Athens State Collage
Florida
The Lady with No Face: Sarasota FL.
Warning in the Night
You Can Check Out Any Time You Like
Georgia
Curse blamed on an angry preacher
Illinois
The Little Girl: Chicago, Illinois
Indiana
Indiana University
Haunted Bridge- Avon,Indiana
Dune State Park
Kentucky
Wolf of Lambert Rd: Scottsville Ky
BARDSTOWN CEMETERY:Bardstown, Kentucky
LIBERTY HALL:Frankfort, Kentucky
Little White Men
Massachusetts
The House on Columbia Road: Boston, Mas
A tale from my mother's creepy house: Quincy Mas
Maryland
Signs in the Snow
Michigan
Bower's Harbor Inn- Old mission Peninsula
New Jersey
Haunted car: NJ
Clinton Red Mill- Clinton NJ
North Carolina
Nolichucky River
Brown Mountain Lights
Maco light
New Hampshire
A Visit from Pepere - Northfield New Hampshire
New York
Don't play with the Ouija board: Staten Island NY
Ghost's Of New York
Grim Reaper-Rome, Ny
Ohio
The Dark Angel
Unwelcome
Blue Light Ghost
Pennsylvania
Nightly Visitor:Erie, Pa
Friendly poltergeist?: Plymouth, Pennsylvania.
Remnants of War
True Ghost Hunters tale..Gettysburg, PA
Rhode Island
South Carolina
The Plant Ghost:Conway SC.
Phantom Horseman: Columbia,Sc
Swamp Girl: Columbia,Sc
Dismal Swamp
Tennessee
Bell Witch
Ghost's Of Tennessee High:Bristol,Tn
Rotherwood Mansion: Kingsport, Tn
Ghost's Of ETSU: Johnson City,Tn
Nolichucky River
Tipton Haynes Cave: Johnson City, Tn
Veterans Affairs Medical Center: Johnson City, Tn
Virginia
The Proctor House: Forestville, Virginia.
Rexsom Hall: Chester, VA
Sweet Briar Collage- Sweet Briar, Va
Vermont
West Virgina
Ghost on the Track
These Stories are from Other Areas
they are great stories and
worth taking a look at.
A visit from my sister? Olympia, Wa
Talk to me Grandmother: unknown location .
Boyfriend: Socorro, New Mexico.
A Beast in the Night: Socorro, New Mexico.
The Lady in the Yellow Dress: Socorro, New Mexico.
The Jealous Boyfriend: Austin Texas
John York House
Ghost Of Kings Tavern
Friendly Spirit: Unknown location
The Man in Suite: Unknown Location
---
Want to read more Ghost Stories? Well go check out my Books. You can save 40 to 80% off
Paranormal Books
---
---
Navigation
[Home][Stories][Ghostly Pictures][Message Board][Chat][Links][What's New?][Glossary][FAQs]
[Greeting Cards][Books for sale][Sponsors]
Navigation Tip!!!
When the tripod banner pops up Minimize it instead of closing it. This will keep it from poping up again while you are surfing!!!
---
---
Do you have a story to share with us ? If so Please send it in so the rest of our readers can enjoy it. So go to the Bottom of the page and tell us ll about your Ghostly experiences
E-mail Me




Great Sponsor worth a visit!!!